Congratulations Magil Construction Ontario - 75 years is a remarkable milestone!
Image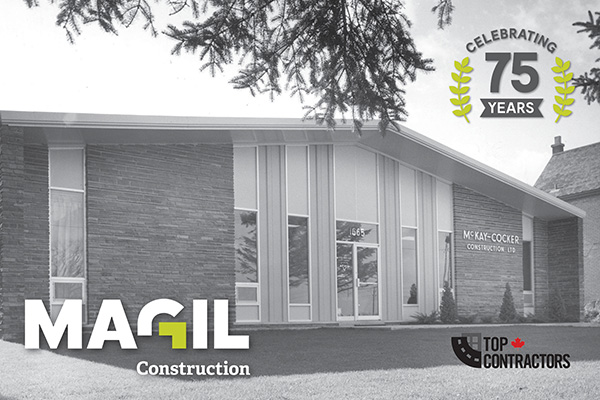 Integrity, Team Builders, Collaboration, Safety; these were the words used amongst our founders in 1946. Today, after 75 years, we can honestly boast these values remain and are why we can celebrate this amazing milestone. Established as McKay-Cocker Construction in London and rebranded to Magil Construction Ontario in 2017; our family feel, building lasting relationships based on trust, and putting safety at the forefront have all been a constant over the decades.  
With our coast-to-coast presence and capacity as a top contractor in Canada, we respond to the challenges of the construction industry through innovation, creativity, and best practices.  We provide collaborative solutions adapted to the needs of our clients in the industrial, commercial, institutional, retail, energy, and multi-unit residential sectors.
For more information visit: Magil Construction