London Environmental Network Media Release - January 31, 2023
The London Environmental Network (LEN) is excited to announce that the Residential Rain Garden Program is coming back for the second year in a row.
In partnership with the City of London, this program will reimburse selected participants up to $1,500 for eligible out-of-pocket expenses incurred as a result of installing a rain garden on their property.
Participants will also be provided with ongoing support as they create a site design plan, information guides containing rain garden tips and considerations, an invitation to attend a rain garden master class workshop led by green infrastructure experts and assistance with
completing landscaping tasks.
On top of their aesthetic benefits, rain gardens have numerous functional features including reducing the amount of pollutants that enter into waterways, attracting beneficial birds, butterflies and insects as well as helping to restore and recharge the groundwater system.
To view past participants' rain gardens, please visit LENs website and be sure to sign up to the newsletter to stay up to date on this program including the call for applications.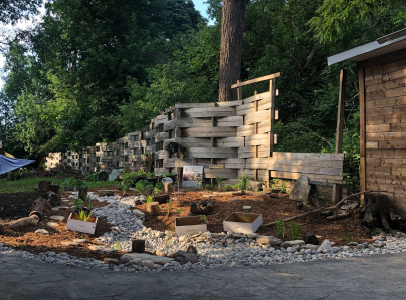 For more information, please contact:
Cole Taylor
Green Infrastructure Program Lead
cole@londonenvironment.net
(226) 504-2905