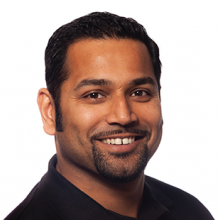 Kapil Lakhotia
As President & CEO at the London Economic Development Corporation, Kapil leads innovative strategies and solutions in support of sustainable economic growth in London and the surrounding region. Over the past 20
years, Kapil has helped attract more than $5 billion in new corporate investments and created over 25,000 new jobs with multinational companies such as Maple Leaf Foods, Hyundai, Dr. Oetker, Aspire, Medicom and the recently announced VW electric vehicle battery gigaplant coming to the London region.
His leadership and drive for business attraction and retention extends to several regional and national collaborations including the Ontario Food Corridor, Consider Canada City Alliance and the Ontario Manufacturing Communities Alliance. Recognized as a foremost industry expert, Kapil is a sought-after speaker at industry and community events and is frequently quoted in the media related to economic development trends and issues.
A dedicated community volunteer, Kapil is the current chair of the board of directors at King's University College. In addition, he has served on the board of Fanshawe College and on several committees at Pillar Non Profit Network, Children's Museum and the London Chamber of Commerce. With a Masters in Economics from the University of Waterloo, Kapil is a passionate mentor and community connector. He freely shares his deep knowledge and expertise with peers, newcomers and students including as an economics professor at King's College.