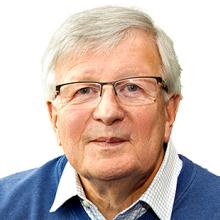 Robert Collins
Senior Advisor, Workforce Initiatives
Robert Collins, Senior Advisor, Workforce Initiatives, brings significant experience from senior roles in provincial and municipal governments and non-profit organizations in southwestern Ontario to this portfolio. Robert is active in a number of initiatives designed to address current and anticipated labour market shortages and close the gaps between supply and demand - an identified cornerstone of community economic resilience and sustainability.
Connecting companies to talent and talent to companies is a major focus of his endeavours.
Robert has made full use of London's fine educational opportunities graduating from the University of Western Ontario, London Teacher's College and Fanshawe College after originally coming from London, England.
Robert is a Past President of Western University's Alumni Association and its Senate and is an active volunteer with a variety of organizations.