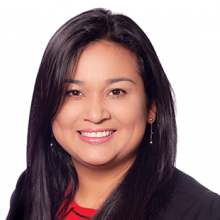 Sandra Zarate
Business Support Specialist
Sandra Zarate has strong analytical skills in addition to an in-depth knowledge of data administration. Currently, she oversees the performance of the CRM and the Business Directory database to ensure their accuracy and integrity with other data sources. Sandra also manages the LEDC job portals adding value through the opportunities she realizes to boost the 500 job postings and 100 participating companies.
Originally from Colombia, Sandra is bilingual with fluency in English and Spanish. She holds a bachelor's degree in Business Administration and a Major Specialization in Marketing Management. Since moving to Canada, she has obtained certificates from the UWO and Fanshawe College in Business Communication, Office Administration and Marketing.
Sandra is a part of the Immploy Leadership Council: she believes this is the perfect way to develop her passion for helping, guiding and supporting newcomers.