Image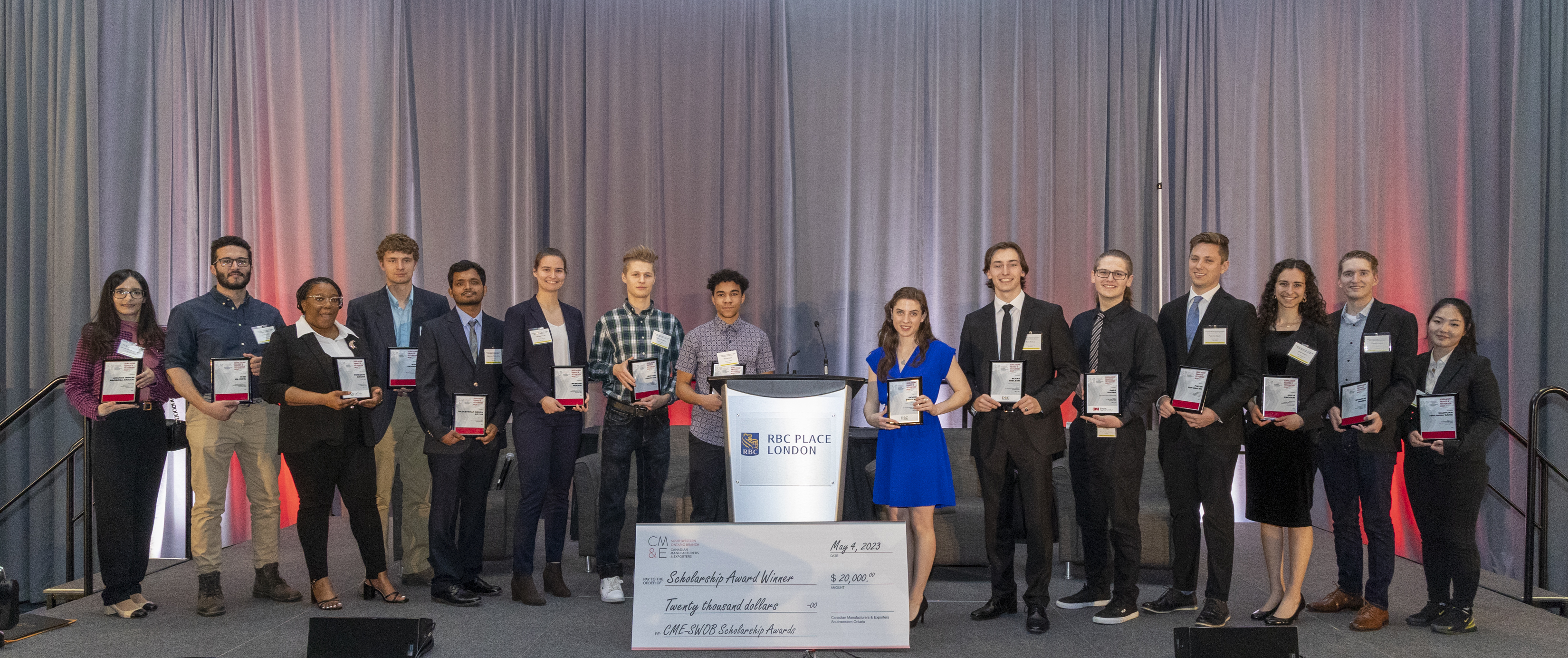 Canada's Largest Celebration of Manufacturing
Canadian Manufacturers & Exporters Southwestern Ontario Branch hosted its 28th annual Manufacturers' Scholarship Awards & Recognition Night on May 4th at RBC Place London to recognize ten outstanding students with scholarships, while celebrating award recipient alumni dating back to the early 2000's. Drawing 300+ leaders from industry and academia, it was their largest awards night to date.
Since 1995, CME-SWOB has awarded more than $300,000 to hundreds of students pursuing careers in engineering and the skilled trades. The annual Recognition Night is the largest event of its kind in Canada. 
The scholarships reflect a greater emphasis on technical skills in the new Ontario high school curriculum, including a new mandatory technology education credit. 
Image
Image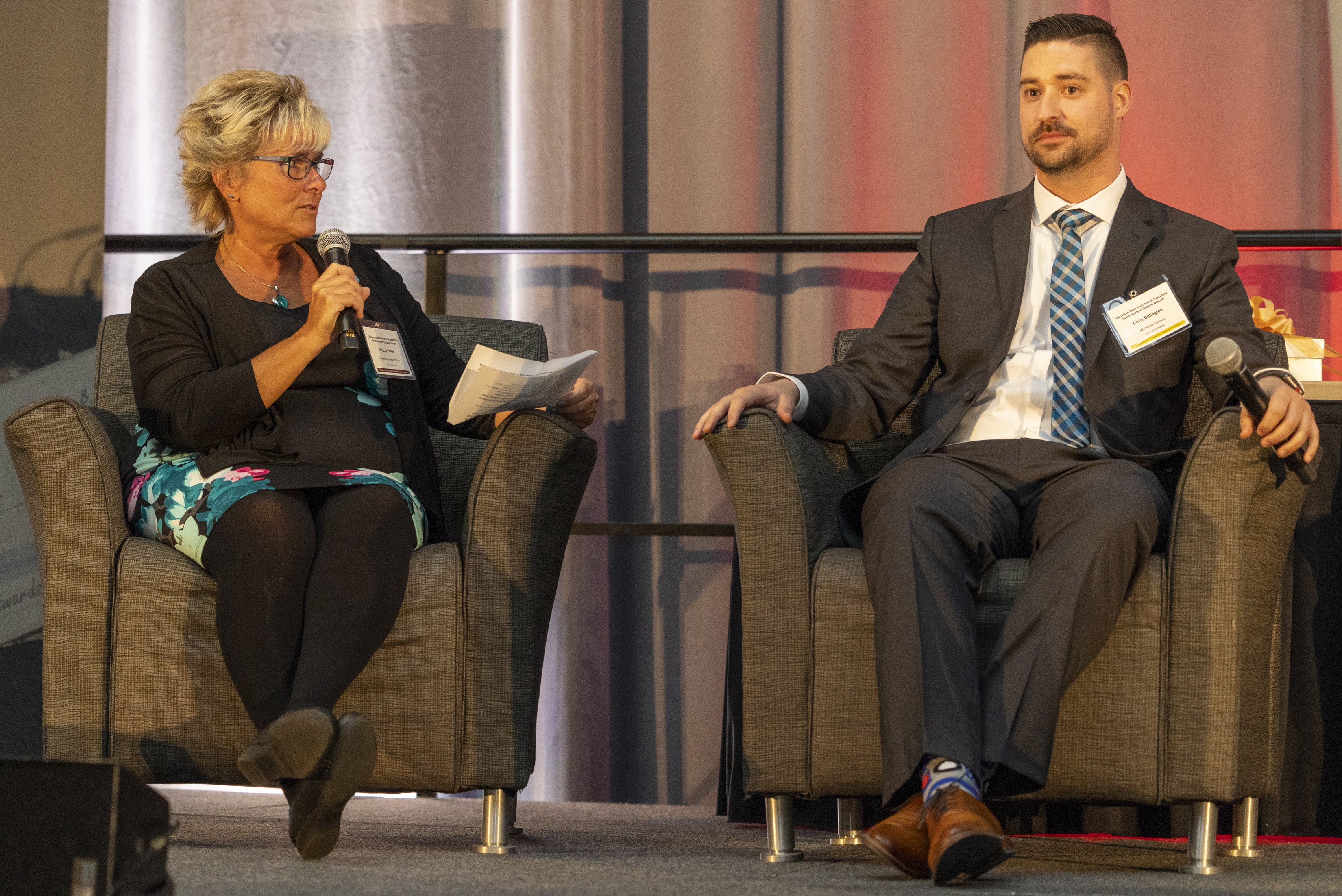 The Ivey Academy Manufacturer of the Year - Partner in Education
Also recognized, Trudell Medical International as the 2023 Manufacturer of the Year for providing extensive hands-on learning opportunities for students through co-ops, internships, plant tours and other initiatives.
Image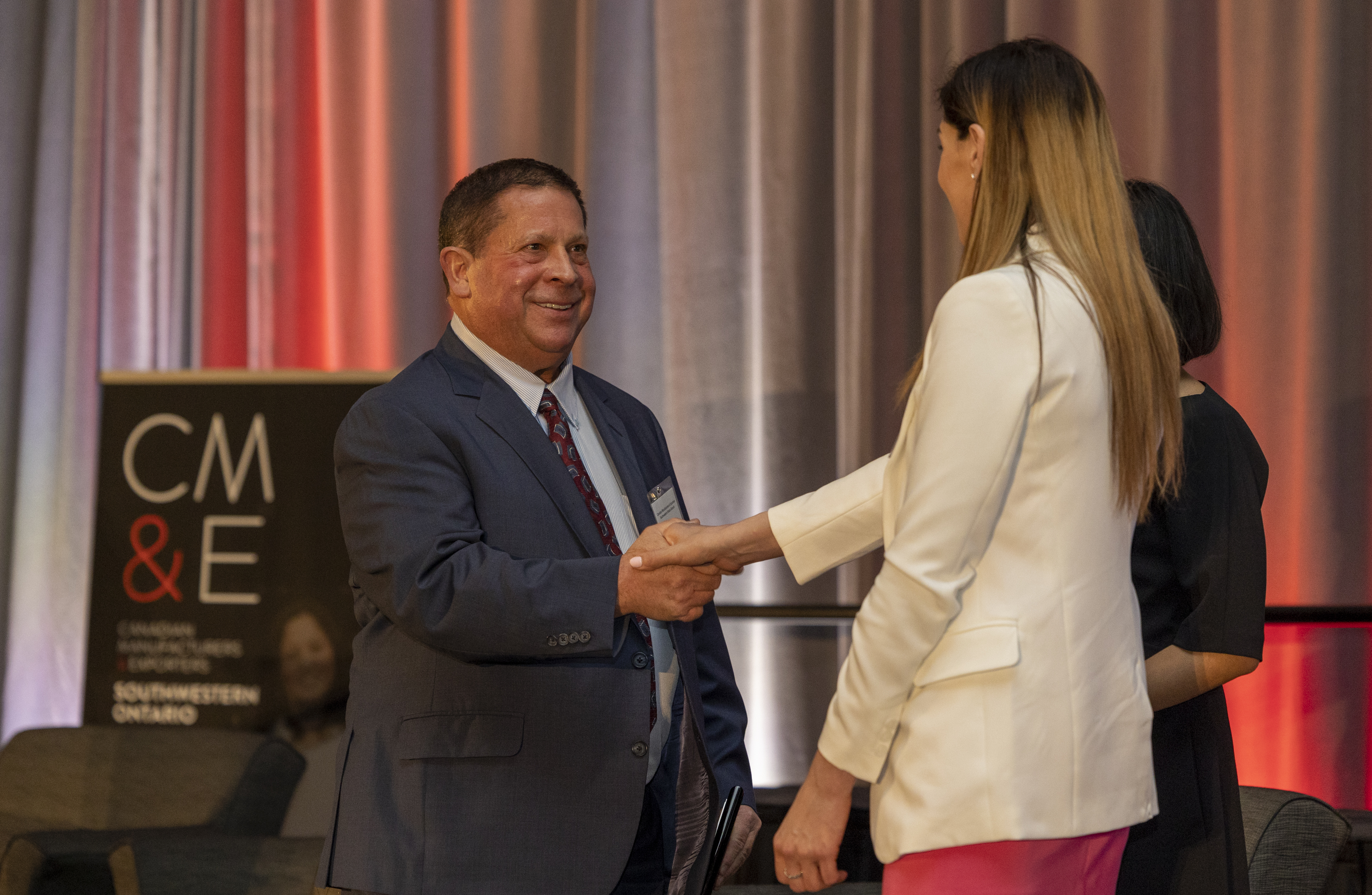 Mentor of the Year
New this year, CME-SWOB introduced a Mentor of the Year Award which was presented to Robert Collins, Director of Workforce Development at the London Economic Development Corporation, for his significant contributions to the London community, mentorship and talent development.
Passion for Community
CME-SWOB is an independent chapter of Canadian Manufacturers & Exporters, led by a team of dedicated volunteers and fully funded by community sponsorships. Next year's Recognition Night is slated for May 8th, 2024 at RBC Place London. Connect with Candace Campbell, Chair, to learn about partnership opportunities.
Image